Being one of the largest garment manufacturers in the UK is not easy.  This is no small accomplishment in a highly competitive market.  Cutting is critical in the garment manufacturing business. Nothing can beat a finely cut garment, and so at Studio One we guarantee to produce a flawlessly cut piece of clothing. To achieve the most intricate and accurate cut, our cutting division – staffed by the some of the best in the business – is equipped with state-of-the-art technology, like automated cutting machines.
Our sewing division is kitted out with the latest machines that are imported from industry-leading sewing machine manufacturers. Our operation produces robust, beautiful seams with great finishes across all our clothing ranges. We draw from a rich pool of experience and expertise from our pattern specialists, cutting experts, tailors and other support staff, who are all fully trained and highly experienced. With such a wealth of resources, our cut and sew division gives a first-rate cut and finish to the garments we manufacture.
We have been in the garment manufacturing business for a long time now, and we have been here so long in this highly competitive business simply because of the quality of garments we produce. This has been possible not only because we keep constantly up to date with the latest technology and hire the most talented staff, but also because of the fact that we follow very strict quality control protocols. We ensure these measures are applied to every department. Consistently producing quality products is not an easy task, but at Studio One we can proudly say that we have lead the way with such standards in the past and will continue to do so in the future.
We do not believe in being complacent. We are constantly innovating and finding new ways to improve our cutting and sewing divisions so as to better ourselves and our garments. Because of the stunning finishes we produce across all our garment ranges, we can boast an extensive client base all over the UK and, indeed, the entire world. With our high-tech equipment, proficient work force, and rigorous quality control procedures, we are able to achieve the perfect cut and ultimately superior quality garments.
Factories
UK
Studio One's UK-based factories are able to produce approximately 500,000pcs per month. Our longstanding relationship with our partners and our integrated network of factories enable us to produce large volumes with considerably short lead times. Our SEDEX audited and approved factories regularly welcome sourcing and quality assurance visits from our clients.
Romania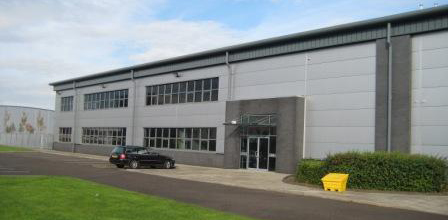 Our premises in Romania specialise in garments of a more technical nature. Here we are able to offer a price advantage without compromising onproduct quality. Our quality and assurance team, based in Romania, monitors and coordinates production to ensure our garments are delivered on time and to the highest standards.
Dubai, UAE
Our factory in Dubai focuses on offering woven and knitted products. It has the ability to produce over 500,000pcs per month and offers a unique printing service.